Modular Grow Rooms are the answer to your needs for a cost effective, quick to build and safe environment for your Cannabis or Hemp crop.
One of the major benefits is flexibility of design. We can accommodate single or multiple room requirements that can offer crop isolation, individual temperature and humidity control and differing levels of contamination control. We also offer "wet stamped" construction drawings that can be submitted with all other permit documents.
Another benefit with using a modular build system is the incorporation of environmental conditioning. The modular system can be designed to incorporate the process HVAC, electrical and plumbing requirements. Our experienced installation team work directly with the other trades so all utilities can be incorporated during the build operation. This will obviously decrease the overall project completion time.
Installation without the mess is another advantage to building a Modular Grow Room. The building/room systems are generally factory precut to fit together to meet the approved construction documents. Our team will meet deliveries from the wall system manufacturer, unload and inspect for any shipment damage, file any required claims, order any required replacement materials. We will then layout and start the installation your Grow Facility.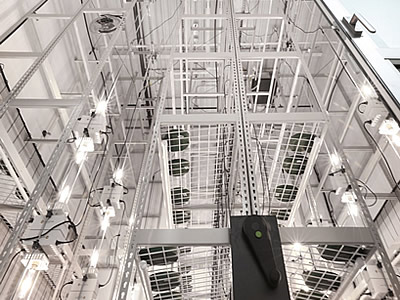 If you "outgrow" your current space we can disassemble the modular building, transport it to your new location and rebuild at a substantially cost saving from building new at current increased material costs. If you have the room to expand your existing Modular Grow Facility the non progressive wall system design allows us to add additional space, add doors or even add an additional level. (This has to be preplanned, the original structure has to be designed to accommodate a second level.)
Do you have space limitations? Consider having us install a mezzanine. This is an excellent use of space and can accommodate many of your supporting processes.
An often overlooked benefit to modular construction is that it can be depreciated over 7-1/2 years. Compare this with the approximate 39 years with traditional construction. This will allow for a quicker ROI.
Call Clean Zone Technology at 719-684-7800 and we will be happy to work with you in meeting your new Grow Facility design.